070 Shake discusses meditation and connection ahead of her Webster Hall show
Read my interview, and find out what to do in New York in the next two weeks, in this relaunched edition of Critical Party Studies.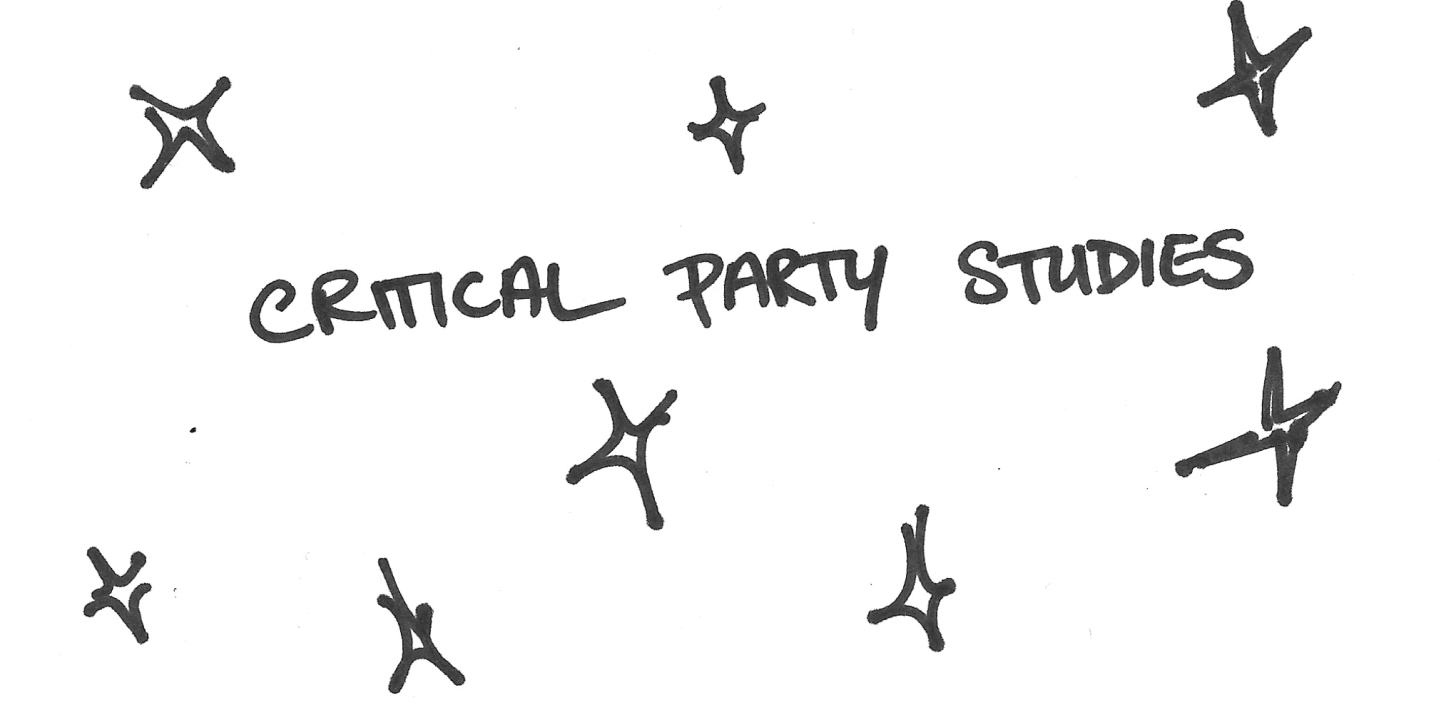 I'm trying something new. I'm experimenting with this new format of Critical Party Studies, in which much has changed. Most importantly, it will come out regularly, every two weeks. It will feature the "FORTNITE" section, in which I give listings for events that I'm excited for and that I think you should attend. It will also sometimes feature, as it does this week, interviews with artists. It will, as always, feature my reflections on the art of going out. Your feedback and your shares are more important now than ever! Is this a good idea? Please let me know what you think with an e-mail, and if you enjoy the blog, for the love of god, share and subscribe!
070 Shake talks meditation, her album
Modus Vivendi
ahead of US Tour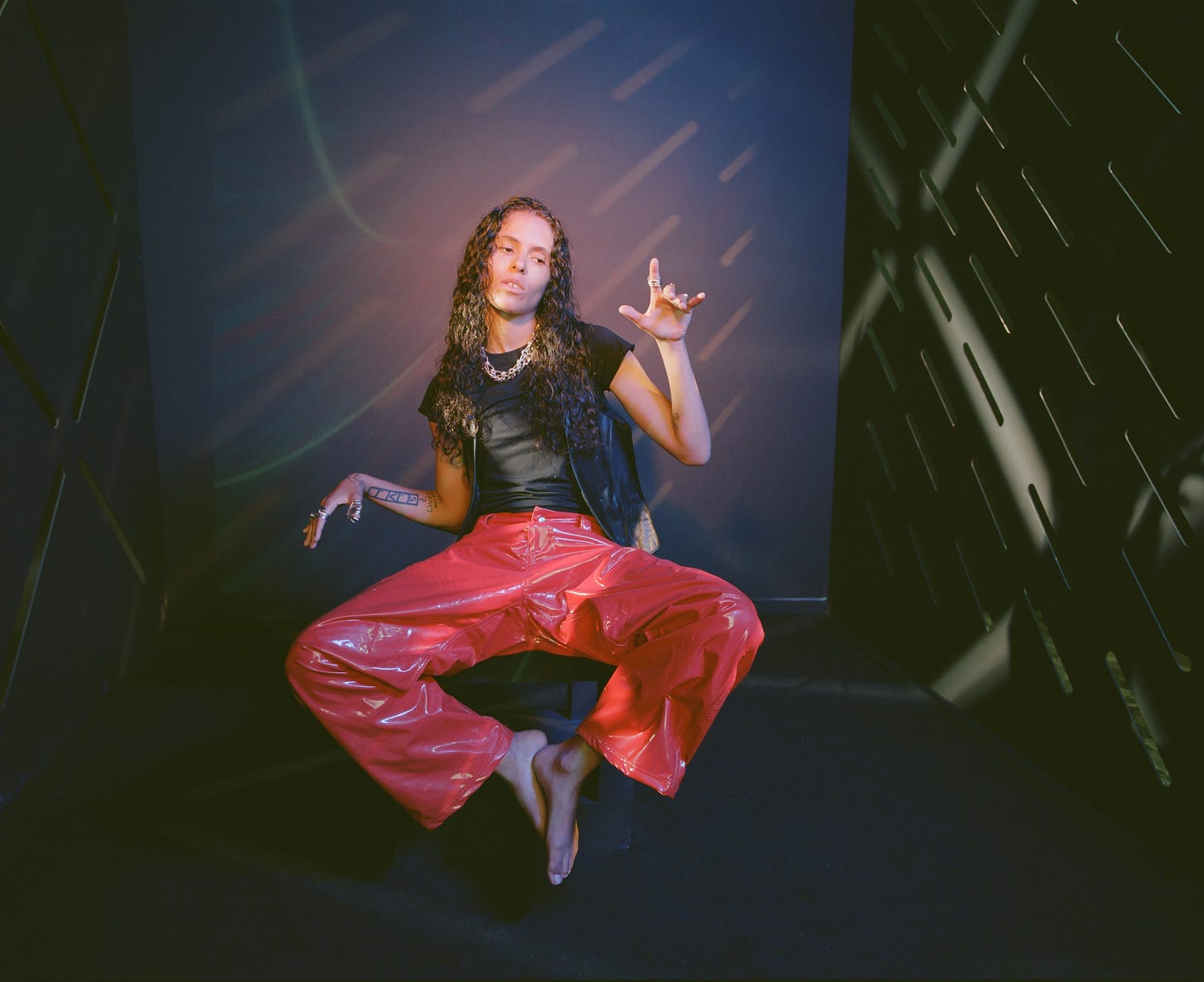 Photo by Dan Regan
Since 070 Shake's chorus at the end of "Ghost Town" served as the emotional heart of Kanye West's Ye, expectations of the 22-year-old New Jerseyan have been high for her full-length debut. She's since attracted a devoted fanbase, drawn in by her open-hearted lyrics and unrestrained vocals. "I just basically speak my truth, and people end up being able to connect with it," she says over the phone. "But, I don't record with the thought that I want people to relate to this. I'm hoping they do, of course, but those aren't my intentions."
Shake rose to prominence with singles that recounted past experiences with addiction, loss and hurt, and on her debut EP, Glitter, she reiterated this intensity: lush hooks careen into flaming wreckage, transmissions from dying worlds come intermittently, then silence again.
Over the phone, though, Shake's guardedness is palpable. I ask about her schedule (hectic, since her signing to West's G.O.O.D. Music label and the recording of her debut album, Modus Vivendi, the delay of that album and its accompanying tour). What does she do when she gets a day off? 
"I don't really take days off," she says immediately. She's encamped in her North Bergen, New Jersey studio with the other members of her 070 crew, constantly writing new material, even as she waits for her debut album, Modus Vivendi, to drop.
For an artist that writes and sings with Shake's intensity, that sounds overwhelming, but she manages by establishing a routine. "I pray every single morning, before anything else." Afterwards, she meditates for 25 minutes, and every evening she prays again, and meditates again. "I've always meditated, but I stopped for a really long time. I started up a few weeks ago, again." I ask if anyone taught her how to meditate. "My friend's father is a Shaman. He holds meditation classes every Thursday. I'm able to meditate for up to an hour."
The new album begins with a similar placidity. Yawning synths open Modus Vivendi, on "Don't Break the Silence." It sounds more like Sigur Ros, or maybe Enya, than Kid Cudi (West once tweeted a video of Shake gushing to Cudi about his influence on her on his jet). After that contemplative moment, all hell breaks loose.
Even in this age of "emo-rap," 070 Shake's music is so vulnerable it's sometimes alarming. What's stuck out, since her breakout 2016 single "Honey," has been her tendency to lean into extreme, even difficult, vocal performances. Her crooning threatens to bottom out into anguish, or shred itself into shrieks. On her guest spots on other G.O.O.D. Music tracks, like Kanye's "Ghost Town," her vocals lent an arresting drama. On Modus Vivendi, though it's reined in somewhat, she retains that power to soar suddenly into an explosive chorus.
In lieu of naming specific influences on her sound, Shake wants to give fans a chance to figure it out on their own. "I've always, as a fan of artists, liked looking at something and trying to figure it out, like 'this is why they did this,' and 'this connects with this.'" 
Shake enjoys being surprised by fans' readings of her work. "I like when people have their own interpretation of my art, and create their own art out of it," she says. "I speak a lot through my videos, [but] people will comment and tell me things I didn't even know about my own video."
"I think you have to be intelligible in different ways," she says. "I don't think I'll ever be fully understood by everybody. And I'm not going to chase that."
As her career has taken off, Shake's lyrics have often been described as "raw," dominated by uncensored vignettes of personal turmoil. On Modus Vivendi, she refocuses to reflect on her disorienting, delirious rise over the last two years, and fleeting and failed connections. "Feels like I'm on a rocketship," she sings on as the album gains momentum.
Still, Shake's day-to-day life seems pretty grounded. She's still in North Bergen, operating within her close-knit network: "I still have my day-one producer, [070 Raszy Beats], on Modus Vivendi. We have something like a yin-yang. It just puts the pieces together." When, as on "Nice to Have," a track about longing for stability in the midst of a rapidly-transforming life, the distortion and chaos are interrupted by Shake's wordless trills, that balance comes into focus. Modus Vivendi ultimately feels like her most optimistic work yet.
The album ends with "Terminal B" and "Flight 319", two tracks that reprise the tranquility of the album's opening. Just as she describes her daily routine, there's a symmetry that reconciles the chaos to its seasons. So when she leaves the studio after a day of writing, she meditates again, and prays again. "I kind of fell out of it when I was a teenager, but now I see how important it is, tapping into something that's bigger than you."
FORTNITE
Here's what to do in New York in the next two weeks.
Tony or Tony play Jones Beach Bar
3/4/2020
Friends-of-friends-of-the-blog Tony or Tony are a delight live. Their album, Shark Muscle, came out on Friday, and here's my favourite song from it:
Colour + Companie Launches at Kinfolk 90
3/5/2020
Jordan Page (also known as VERYADVANCED) is launching his clothing brand, Colour + Companie, as an Artist-in-Residence at Kinfolk 90 this Thursday, with an after-party.
070 Shake plays Webster Hall
3/5/2020
Lift-off.
SANNHET w/ Dreamcrusher
3/7/2020
Flesh-eating noise from New York's actual finest.
Mala Vista, NO ICE and more play Hart Stop
3/7/2020
Prolific house show producers Hart Stop's Saturday night show benefits Border Kindness, which "responds to the immediate needs of migrants and refugees, and identifies and assists other organizations that efficiently and justly help the vulnerable in the Mexicali/Calexico Border Region."
The line-up features NO ICE, Mala Vista, Spite Fuxxx, Duke of Vandals and Talulah Paisley.
Mofunko (Plantain Funk) with DJ Talheim at Union Pool
3/9/2020
Cumbia, Salsa, Samba, more. Afrolatinidad on a Monday with one of the best, DJ Talheim.
Dashboard Confessional plays Webster Hall
3/10/2020 and 3/11/2020
Mr. Carrabba, sir… my liege… you have my sword!
Oso Oso play Warsaw
3/15/2020
i'm lesson planning. did you know i'm a k-12 educator? how horrifying is that
Other Stuff
I'm nervous about this! Who in the world cares what I think about where they should go and what they should do with their time? I guess we'll find out!
That's it! Can you believe I do this for free? Me neither—pay me to write by clicking here. As always, the Instagram for this project is @CriticalPartyStudies and you can e-mail me at criticalpartystudies@gmail.com if you want to talk. Subscribe and tell your friends if you think it's good!
🥴,
Adlan