Introduction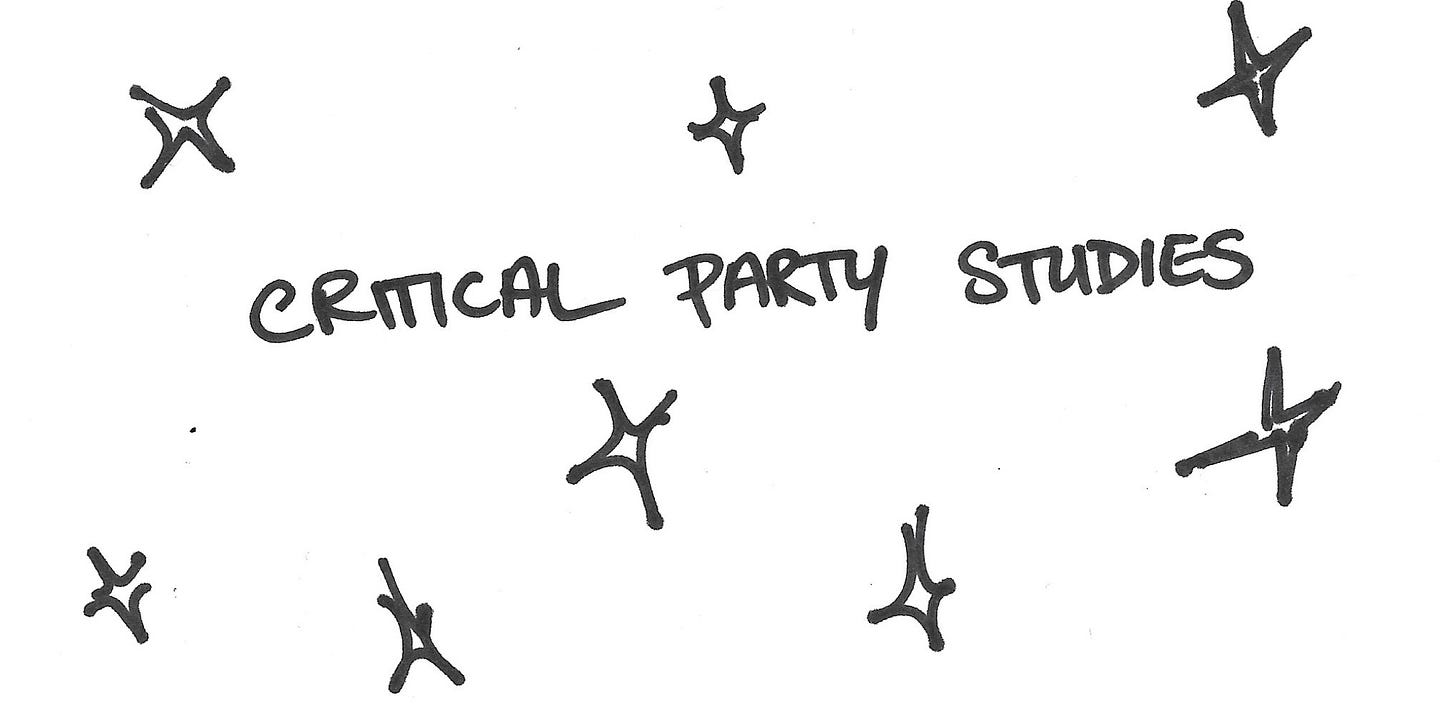 I'm Adlan and I throw parties and write in Brooklyn. In this newsletter, you can expect:
updates about events I'm hosting

reviews and other blog-type posts about events I've been to

updates about my writing
With the help of my friends, I throw a party every month at Taproom 642 on Rogers Ave. in Flatbush; it's a benefit party called Bashment without Borders. It benefits the Detained Migrant Solidarity Committee's Fianza Fund, a border bail fund based in El Paso, TX (fianzafund.org). The party is generally on the last Saturday of every month, but check the CPS Instagram, or the archive of this newsletter if you're interested in coming!
The Instragram for this is @CriticalPartyStudies. You can also e-mail me at criticalpartystudies@gmail.com if you want to talk.