MAL DEVISA w/ BROWNI & SUNSON on 8/10 in Bushwick
+ a recap of the Bake $ale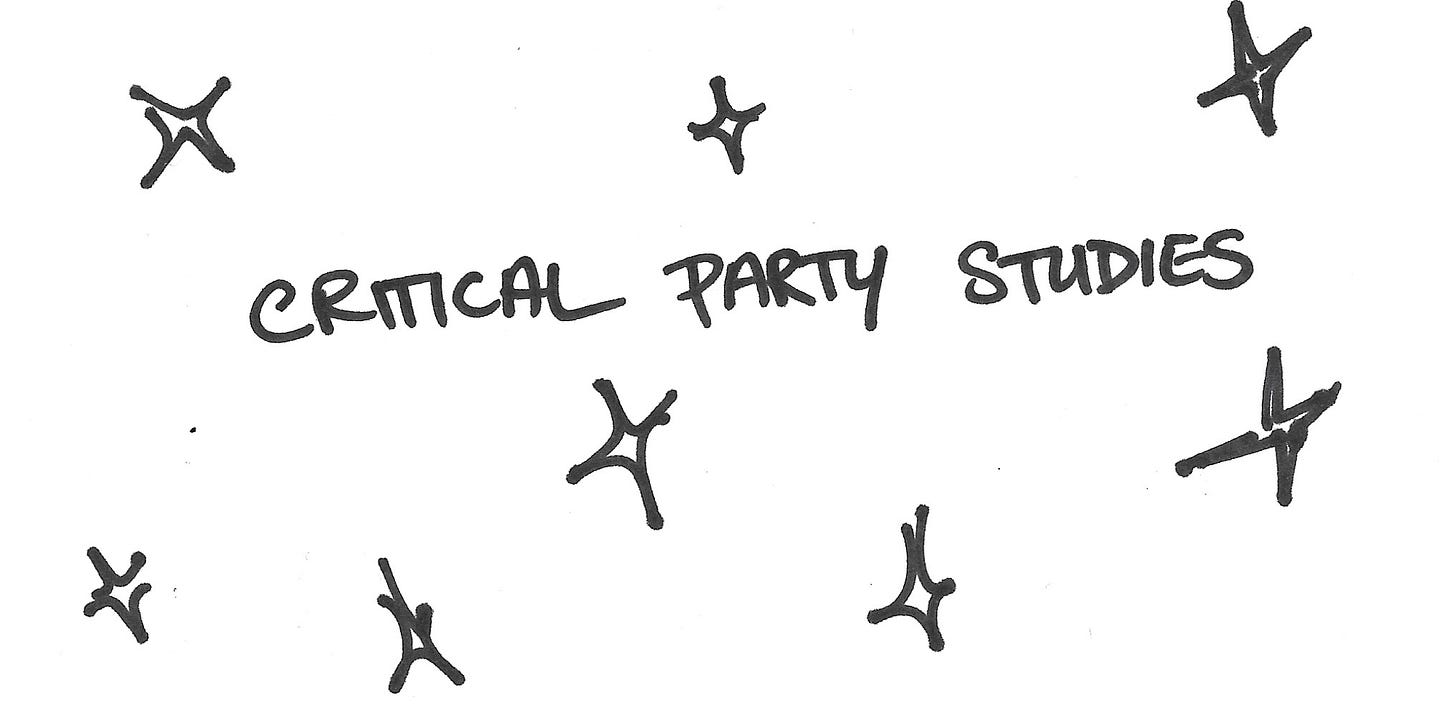 Wow! Thank you guys so much for Saturday. I was so so so nervous because of the heat wave that people would (understandably) not show up, but the support was amazing as was the talent: sincere thank yous to Queen B's Bake Shop, The Chinese Laundry, Liz Lian and of course DRTY SMMR!
Okay, so without further ado, I'm pleased to say that, even after production costs, we raised a whopping $311 for the Yellowhammer Fund!!
This is the most I've ever raised on a single night of fundraising, so we should all be very proud of ourselves. The day was great, the food was delicious, the tunes were banging and the vibe was strong. All while raising money to support reproductive rights. Yes!!
But that's not all!! On August 10th please join me for: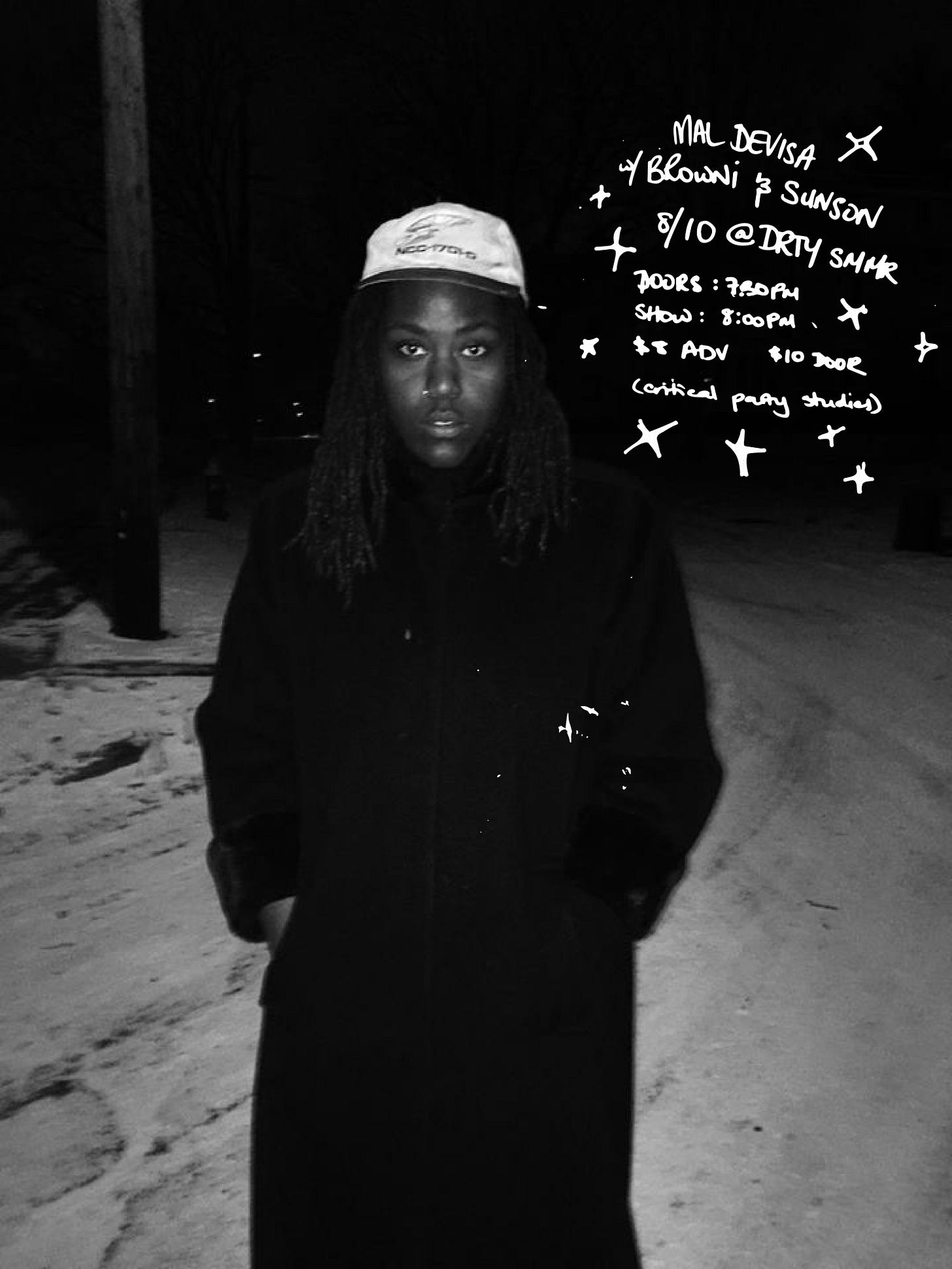 As you may or may not know, I love booking events of all kinds, but booking concerts has always been my dream.
And what a bill: Mal Devisa is a truly incredible singer-songwriter I've been following since I saw her open for Sampha in 2017. Here she is performing "Live Again":
Her support, Browni and SunSon are local New York acts and friends of the blog.
My friends Kovey and Hawa perform as Browni, a project that blends hip hop, R&B and electronic and live instrumentation seamlessly and powerfully. Here's their hypnotizing "Free Line":
And here's SunSon, the multi-talented actor, guitarist, stage manager, singer and friend Stanley Mathabane, playing one of my favorites, "Rocks on an Ocean," at the Analog Theatre:
This is my first concert, so it would mean a lot to me for you to come out, and of course bring your friends!
The dirty details:
MAL DEVISA with BROWNI and SUNSON
DRTY SMMR, 1198 Myrtle Ave (off the Myrtle-Broadway stop)
DOORS: 7:30PM
SHOW: 8PM
$8 ADV / $10 DOOR

tickets: https://withfriends.co/event/2216781/General_Admission

Mal Devisa:
https://maldevisa.bandcamp.com/

Browni:
https://soundcloud.com/browni-3

SunSon:
https://www.sunson.band/
Yes!
📈,
Adlan