Roy DeCarava's "the sound i saw" is exhibited at David Zwirner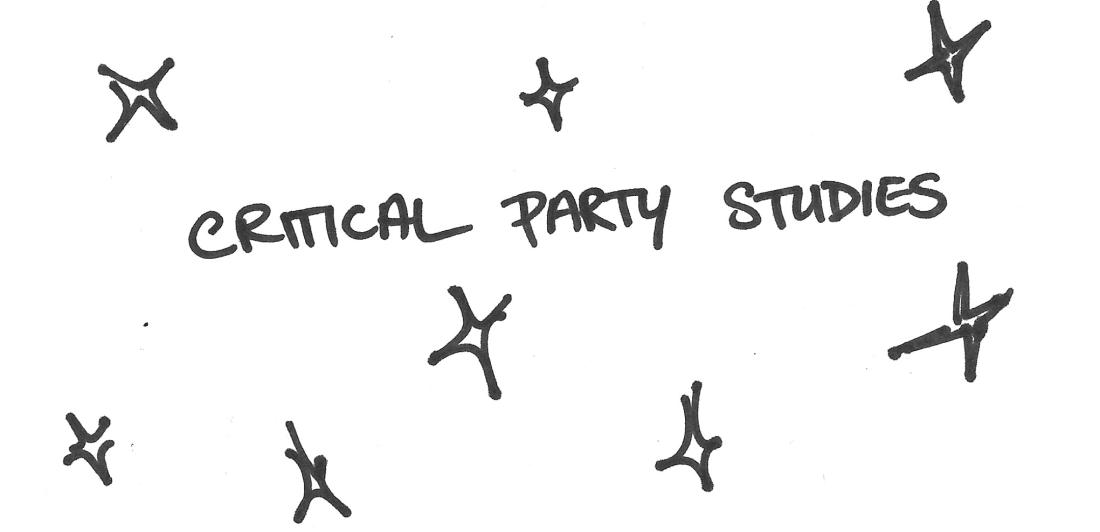 So, I have at least 3 Big Boy Posts I've been mulling over for months but can't get myself to finish. But in the mean time, here's a short one about the Roy DeCarava exhibit at David Zwirner. Why not, right?
Roy DeCarava's
the sound i saw
is exhibited at David Zwirner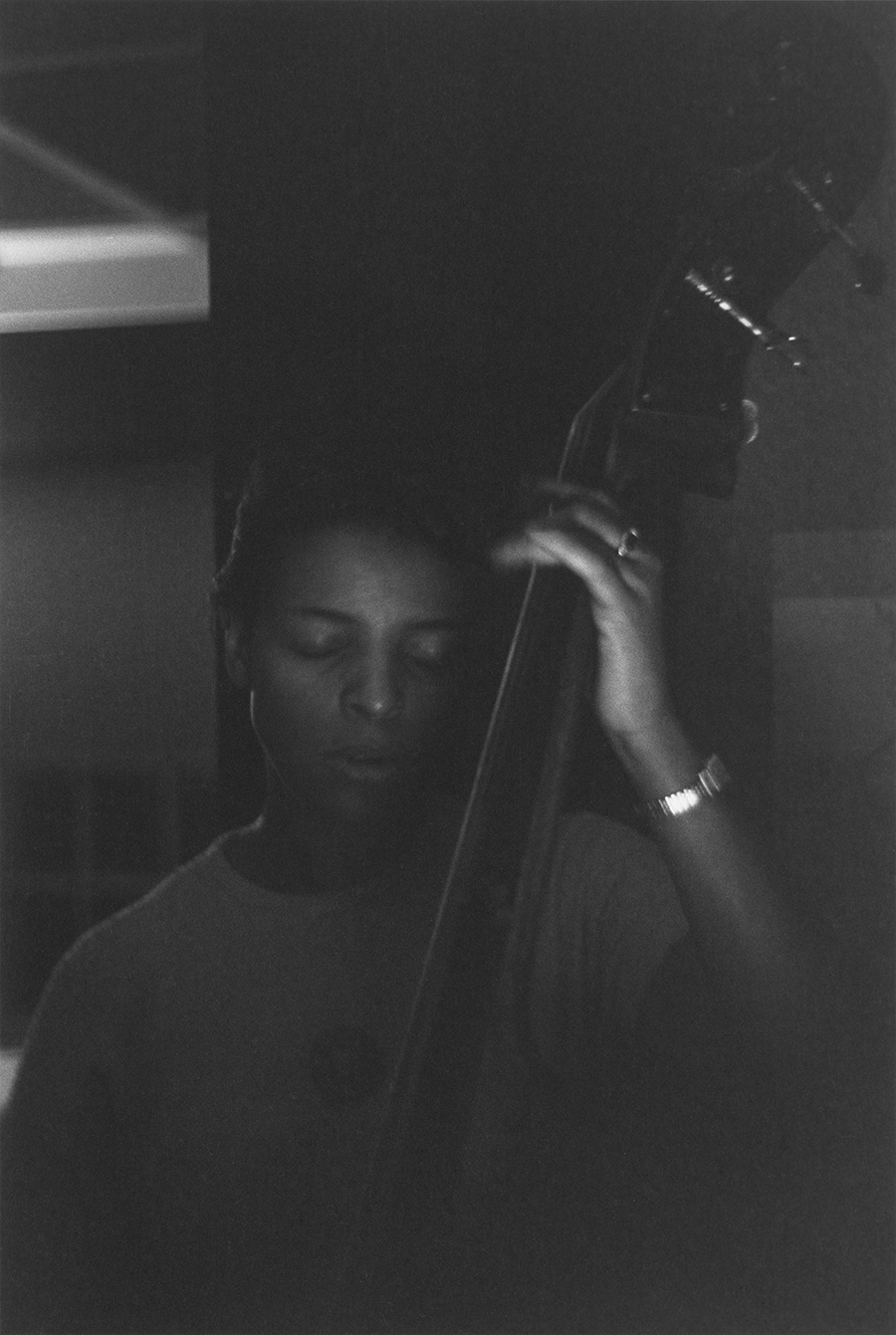 Roy DeCarava, "Edna Smith"
Roy DeCarava took pictures outside—the lines in his outdoor shots are clean and people are shunted into place between billboards in tiny compositions. Advertisements, for cigarettes and insurance, slice and dice the frames. He shot inside—in the Jazz clubs at the core of David Zwirner's exhibition of the sound i saw, that geometry melts. Below—within—is the organic, the real.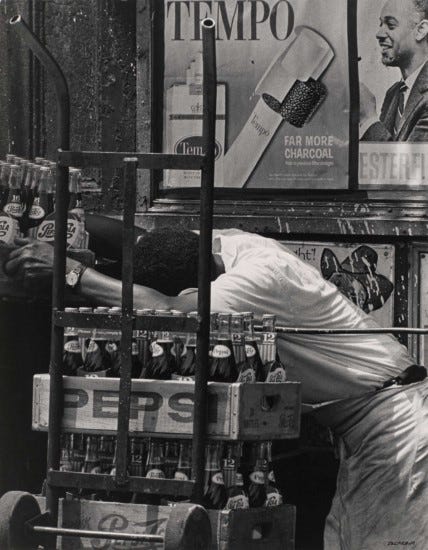 Roy DeCarava, "Pepsi." 
Up there, as in "Fashion Central" and "Pepsi," men are tools or merely lines, dragging boxes of clothes or heaving cases of cola. Open air is negative space: white, frigid and unforgiving.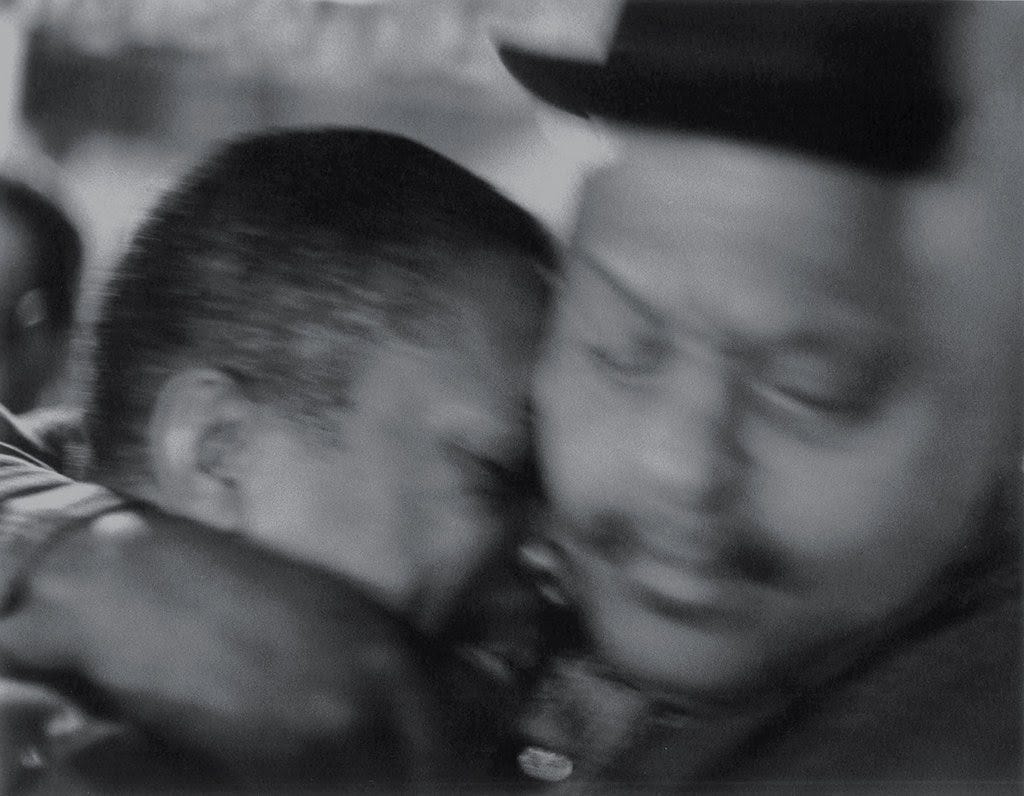 Roy DeCarava, "John Coltrane and Ben Webster"
Down here, John Coltrane holds Ben Webster close, and DeCarava's framing is so intimate you expect to feel their breath. Darkness is warmth: the drummer Elvin Jones drips with sweat that might be tears, wrapped in a silver steam. In these secret places, the supernatural is wrenched into being—an anonymous soul singer's writhing threatens the solidity of the metal microphone stand, even the integrity of the frame. In a 1961 portrait of bassist Jimmy Garrison, four strings become a dozen as his fingers blur time.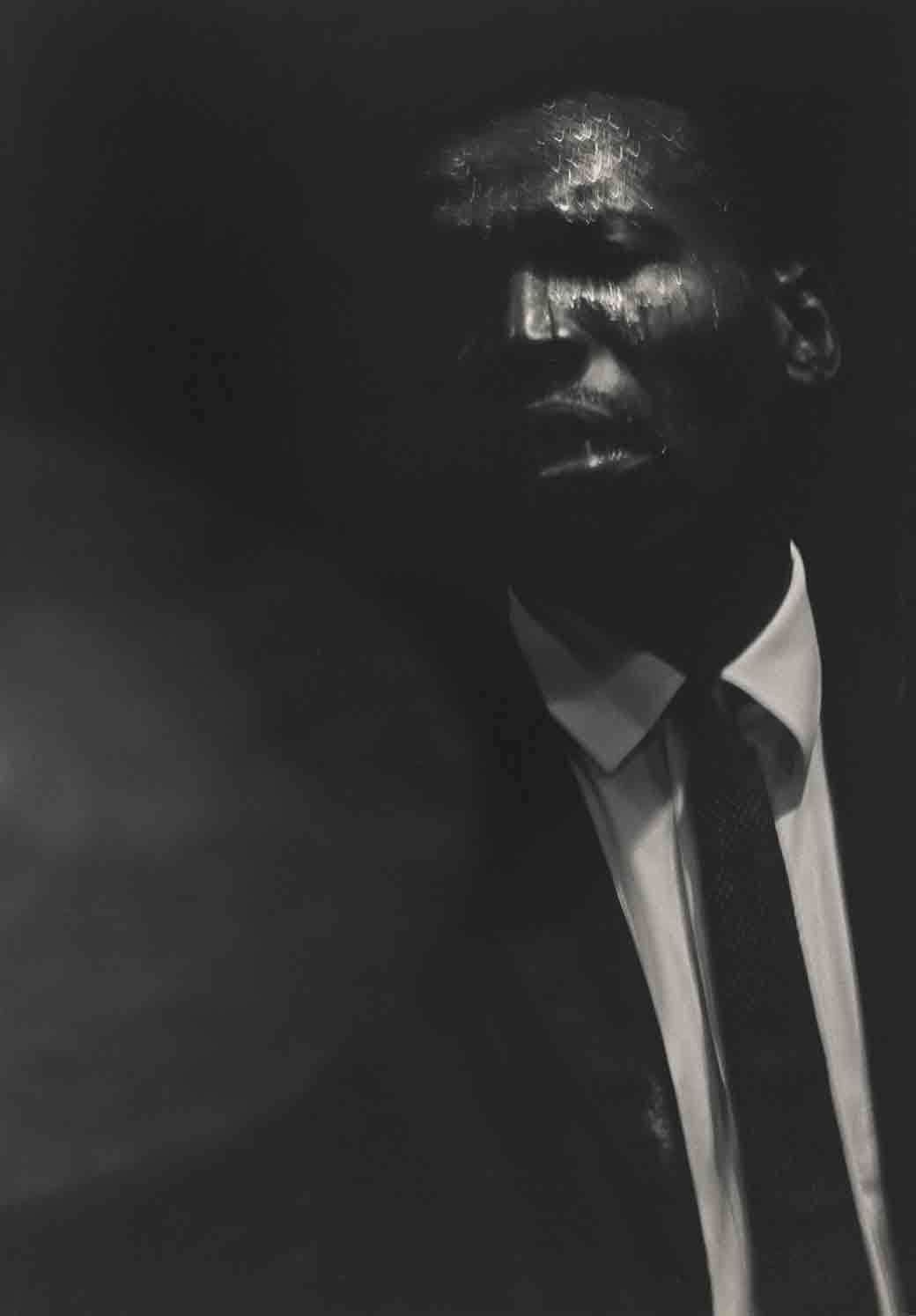 Roy DeCarava, "Elvin Jones."
Two visions of work: above, the mechanical, pilfered of meaning; below, the human and even the holy.
Other Stuff
If you see one of these around, tag me on IG!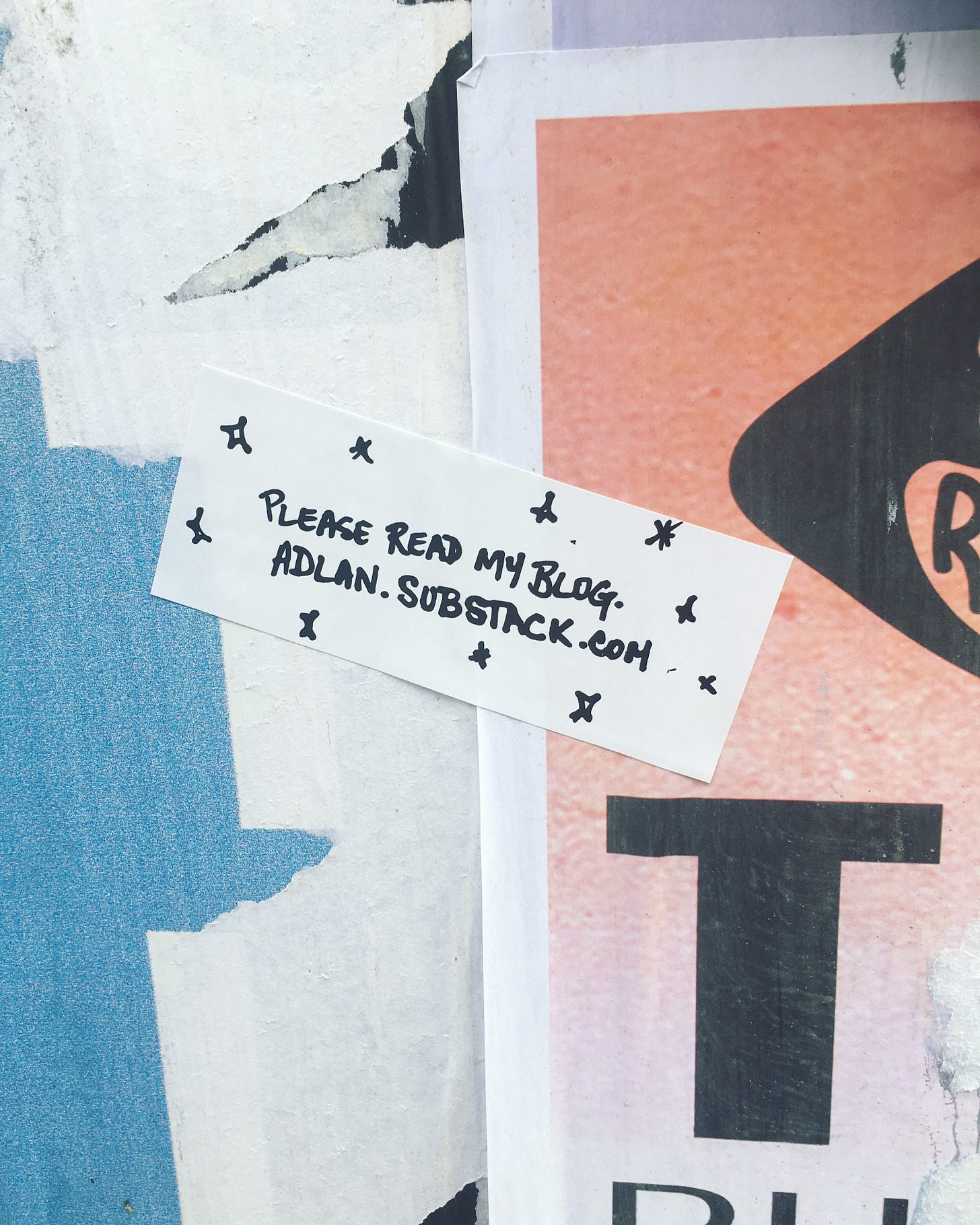 That's it! As always, the Instagram for this project is @CriticalPartyStudies and you can email e-mail me at criticalpartystudies@gmail.com if you want to talk. Subscribe and tell your friends if you think it's good!