Out in New York, waiting for the blessings to come in
Cold Deck plays The Sultan Room.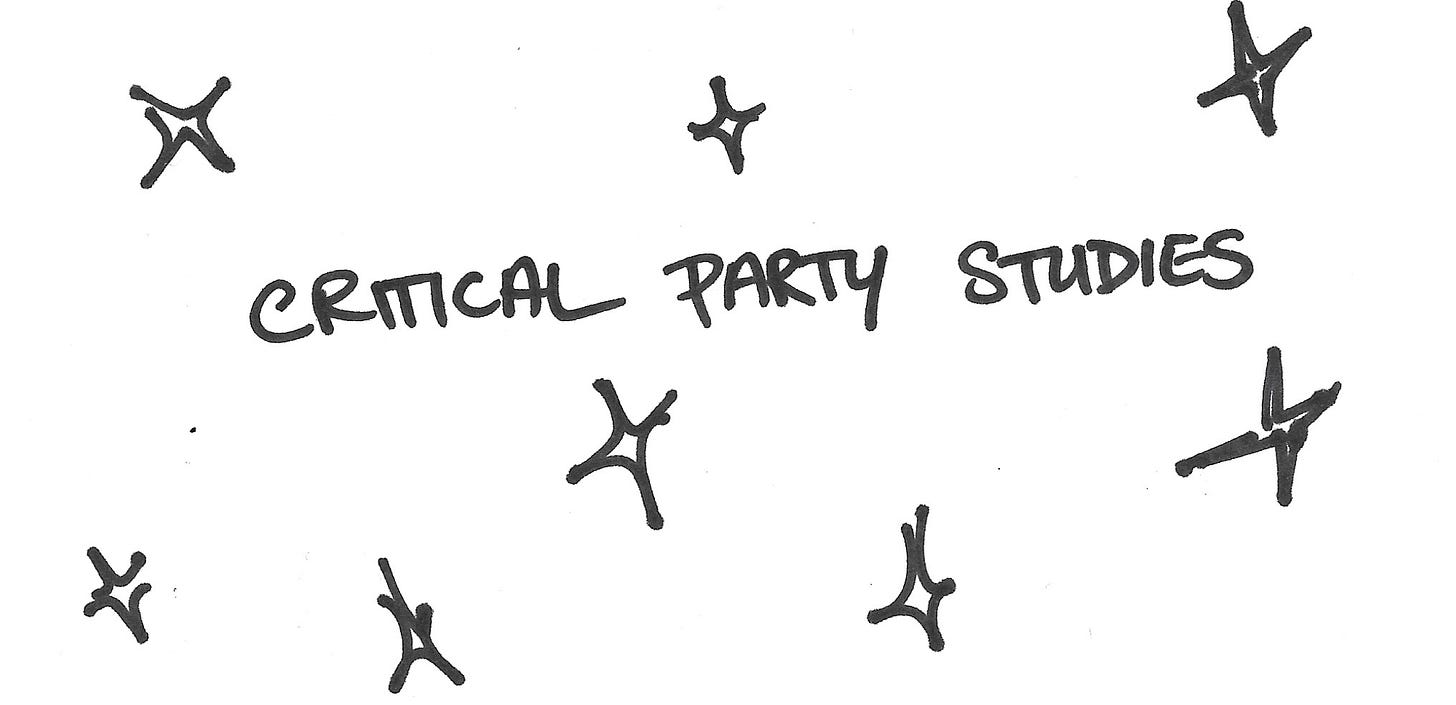 On the Bodega Boys podcast, Desus and Mero have lately been using a clip on their soundboard of what, to my Christian ears, was instantly recognizable as a little girl giving a sermon in church, "speaking in tongues," and shouting "that's when the blessings come in!"
With the release of Jesus is King, and the entire Sunday Service rigmarole, the genealogical relationship between the live performance of popular music and the performance of praise in the Black American church—of which gospel music is a central part—has been in the zeitgeist. You can hear this lineage emerge, for example, in the young girl's sermon, which seems to have taken place at Tampa Bay Church in 2016. When she is exhorting her praise most passionately, our young preacher, seemingly instinctively, slips into a "blaccent," peppering her speech with flamboyant AAVE, the better to get the point of transcendent gospel across.
I've brought up the similarities between concerts and worship on this very blog (and on Bowery Presents' The House List, where I wrote about the "ecstatics of emo"), but I try to avoid it because it seems like an overused and overwrought comparison.
But watching this Tampa Bay performance (though it's not as shocking to me as it might be to those not culturally Christian), I'm disturbed and compelled by its nearness to my own ideas of the performative norms in pop music concerts. At the end of the girl's sermon, an adult pastor comes to the stage and gestures to a different young girl who, the entire time, has been visibly overcome with emotion, eyes closed and with tears streaming down her face. "Look at this one," the pastor says, pulling her forward so that the crowd can see her weeping. "You've got to be like a little child to receive from heaven. Get away from your great "maturity." Become like a little child."
I've been lurking the corners of many of Anschutz Entertainment Group's fine New York venues with frighteningly similar values. I go to concerts not just with the expectation of being entertained, but with the hope to be extraordinarily moved. Anything less and I can't help but feel like some spiritual malfunction has occurred. That was fun, I might say, but really I was looking not so much for "fun" but more "to be ushered into some state of utter bliss or devastation." A lyric from boygenius' "Me and My Dog," "I didn't want to be this guy / I cried at your show with the teenagers," moved me so much I made it my Instagram bio, and even started to think of it as a slogan for the project of "Critical Party Studies".
The thing is, I do so desperately want to be that guy though: at the feet of musicians I regularly lay the burden of guiding me, in the 90 minutes they've been allotted, out of the mundanities of everyday life and into a realm of eternal deliverance. I often leave disappointed.
Writing these lyrics for Kanye West was one of my greatest accomplishments.
#GodIs
#JesusisKing
On Instagram, the singer and songwriter Victory Boyd (she opened for Toots and the Maytals at a show I attended earlier this year, and I've been keeping up with her since as she's become a member of Kanye West's Sunday Service Choir) posted a Sunday Service performance of the song "God Is" from Jesus is King. Boyd wrote the verse that's at the center of the song, and though I previously considered it one of the sleepier songs on the album, Kanye's ferocious performance in this clip electrifies Boyd's words of praise. By the end of the short clip, Kanye conflagrates.
To bare witness to, and to participate in, such a level of ecstatic performance, including "speaking in tongues," is what people (and not just Black people), have always found in the Black American church, and by extension secular Black music and all of pop music. Here's real transcendence, it advertises, and by extension, real escape.
Every concert is, on some level, a version of this. I even get particularly excited when shows are held in hollowed out houses of worship: Murmrr Theatre, Brooklyn Masonic Temple, First Unitarian in Philly. I don't necessarily shed my maturity, but the dancing, yelling and jumping up and down I live for. Gospel communities have, historically, scoffed at secular music, and that makes sense if you see how similar our celebrations are to theirs, that they see secular music as a pale imitation, a sad corruption of what could otherwise be direct connection to an awesome power. And, having been raised Christian, there's a small but resolute part of me that thinks they might be right.
But then I think of my mother, who, in Miami, attends a similar church to the Tampa Bay Church. When the young girl preaches that "me and my mom and my sister prayed for 30 minutes in tongues, in bed, together for a miracle, and it came the next day," I think of my mother's sudden and dramatic return to the church as her illness has limited her mobility. I imagine her being promised, over and over again from the pulpit, that her health is evidence of a failure of faith. When I think about that, the part of me that's open to the idea of perfect connection is overcome by anger.
But I don't always think like that. Sometimes I'm scrolling through Instagram and held rapt by a video of Kanye leaping into the air, bellowing into the microphone, "thank you, Jesus! Won the fight!"
Cold Deck plays The Sultan Room
Other times I'm in the back of a Turkish restaurant waiting to hear hardcore music. If you've never been to The Sultan Room in Bushwick, here's a brief description of the venue, because it's important for the story. It's a semi-circular amphitheatre lined with plush, kitschy adornments. The stage is on the same level as the bar and lounging area, and to enter the dance-floor you step down into a recessed band of floor that circles the stage.
I was one of maybe three or four people last Tuesday watching Julian Cashwan-Pratt of Show Me The Body prowling that dance-floor in semicircles as a guitar player in a ski mask stood alone on stage. Cold Deck has been billing themselves as "black metal guitar with hardcore vocals," but it's frankly more exciting than that. Whoever the guitarist is, they play what sounds to me more like shoegaze, more Celtic than Scandinavian. Whatever.
In anticipation of the final chorus, I looked right in Cashwan-Pratt's face as rage bubbled up in him and he swung his fist down and punched the air to two airy major seventh chords.
https://colddeck.bandcamp.com/track/promo-19
Other Stuff
I really don't know if this is at all interesting to people, but I've seen others who are doing this "kind of thing," so here's a Spotify playlist of stuff I've been listening to lately:
And one with my favourite songs of this year:
That's it! As always, the Instagram for this project is @CriticalPartyStudies and you can email e-mail me at criticalpartystudies@gmail.com if you want to talk. Subscribe and tell your friends if you think it's good! The more you encourage people to subscribe and read, the closer I am to maybe getting paid to do this? Who knows.
🙏🏾,
Adlan